Position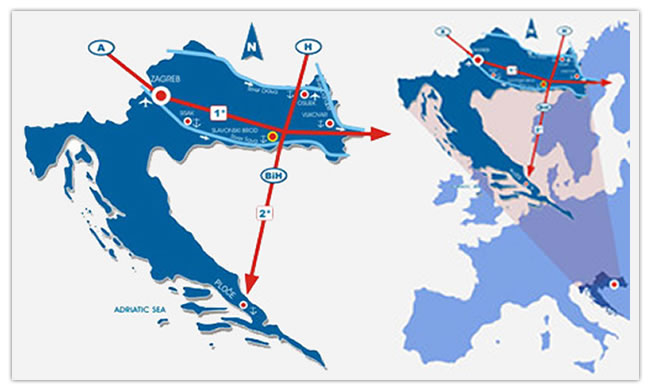 Slavonski Brod is situated at the crossroads of roads and railways that connect eastern part of Europe and the Mediterranean and represent the meeting point of all roads that connect the Central Europe with the southern part of European continent.
Very favorable position on the river of Sava and the exit to the river of Danube make water transport towards Central and South Europe possible. It is at the same time the most payable way of transporting cargo and goods. Two airports – of Osijek and Zagreb – situated quite close to the port are another advantage for the traffic of goods and services. This kind of transport is more than needed for such business forms.
The Port Slavonski Brod with the determined port area is situated on the left coast of the river of Sava, on the 363. river kilometre. That is approximately 4 kilometres southeast from the town Slavonski Brod.
According to the spacial plan documentation, the port area belongs to the industrial-production zone.